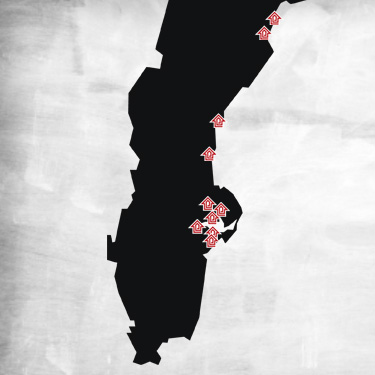 2014
On 1 April 2014, we acquired Norra Skogsägarnas Byggvirksomhed XL BYGG Norra's three outlets in Lycksele, Skellefteå and Umeå, respectively. Bygma AB is thus represented with stores in Luleå, Piteå, Skellefteå, Lycksele, Vindeln, Umeå, Örnsköldsvik and Sundsvall. In addition, the Bygma Group has seven outlets in Stockholm and Mälardalen.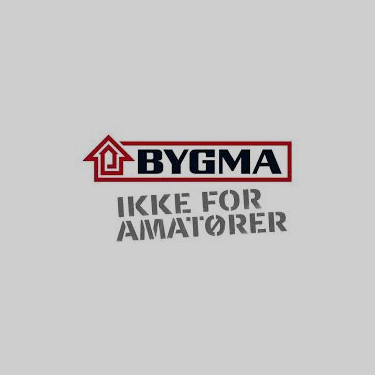 2015
On 1 January 2016, Bygma AB acquires the shares in Fröbergs Bygg & Järnhandel AB in Borlänge (north of Stockholm). This further strengthens the Bygma Group's position on the Swedish DIY market, as we now have 17 outlets on the Swedish map! From March 2015, Bygma's new slogan will be 'Not for amateurs', the idea being to strengthen our brand vis-à-vis professionals and semi-professionals.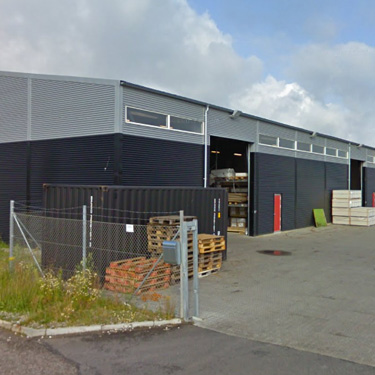 2016
Bygma expands again, having acquired – with effect as at 1 January 2016 – the activities of Grønlands Byggecenter – XL Byg, located at Korinthvej 1, DK-9220 Aalborg Ø.
We also acquired Halsnæs Trælast, which opened in spring 2017 under the name Bygma Frederiksværk as an inviting and modern outlet for professionals.
In 2016, we also acquired Charles Gulve Engros with a view to strengthening our subsidiary Scandinova on the Danish market.